We're proud to announce that it's now possible to restart already stopped sessions (history sessions) to continue working on a document. This new feature is available for all history session which were started from April 15th 2012 and it's visible to every registered Artweaver Team user after the next login. Notice We are sorry but for older session this feature is not possible / available.
How to use it?
Just select
Restart session
from the new pop-up menu of a history session in the Web interface and enter a name for it.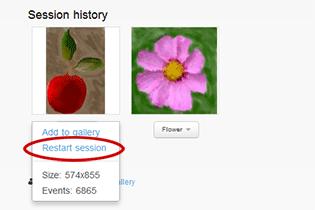 That's it!
Everything else is the same as for new created sessions. After some seconds your new "old" sessions should be started and ready.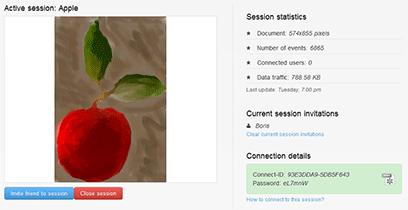 If there are any open questions, check out the
help
pages or
contact
us.