Extra presets
Overview
Extra presets extend the default Artweaver presets about new papers, imagestamp, gradients or other useful items. Those extra presets are directly usable from the various preset selectors after import. All presets are available for free and support both Artweaver Plus and Free.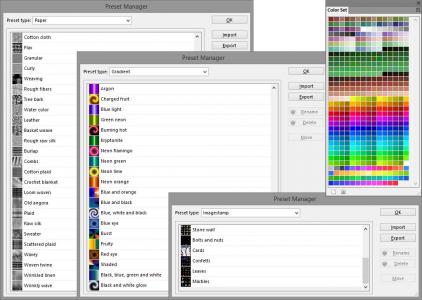 Installation
Extract the content of the archive into a temporary folder
Either navigate to the temporary folder and import the presets by double clicking on each file
Or start Artweaver, choose Edit -> Preset Manager, click Import for each preset and select a file from the temporary folder
Note: At least Artweaver 5 is needed to import and use all extra presets.
Download
Download Extra presets ZIP | Size: 3,23 MB | Date: 22.04.2015 | Version: 1.0