Today we are announcing that after 5 years we will shutdown Artweaver Team on June 1st. We are proud of all the users that worked together in a team and shared their results in the gallery. While it is sad to say goodbye to Artweaver Team, we encourage you to continue using Artweaver. It will be still possible in Artweaver to work together in a team by just hosting own teams instead of using the Artweaver Team web service.
Shutdown schedule
April 1st: No new user registrations are possible
May 1st: No new teams can be started and also no uploads to Artweaver Teams are possible
June 1st: Complete shutdown of Artweaver Team
Shutdown FAQs
What will happen to the sessions in my gallery?
All sessions will be deleted on June 1st after shutting down Artweaver Team and no longer accessible / visible.
How can I download images from my gallery?
Login into Artweaver Team before June 1st, navigate to the Gallery and choose for each session you want to get the preview Download session preview from the menu.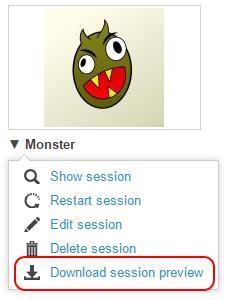 What happens to the team functionality in Artweaver older than version 6?
The team functionality in those versions will no longer work and we highly recommend to update to the latest Artweaver version where the team functionality has been separated from Artweaver Team to connect to own hosted teams.